Non-Fiction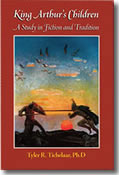 King Arthur's Children:
A Study in Fiction and Tradition
Did you know King Arthur had many other children besides Mordred?
More | Buy
Coming 2016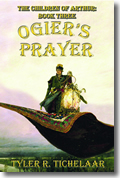 Ogier's Prayer: The Children of Arthur, Book Three
When the evil Gwenhwyvach returns in her latest incarnation, it's up to Roland and Ogier the Dane to pursue her across the Mediterranean and into the Abbasid empire.
Coming 2017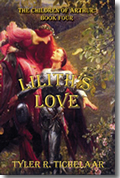 Lilith's Love: The Children of Arthur, Book Four
After years of seeking their kidnapped sons, Adam and Anne find themselves journeying to Constantinople and then to Dracula's castle for a family reunion and a showdown with evil.
Coming 2018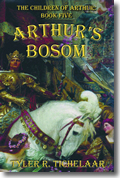 Arthur's Bosom: The Children of Arthur, Book Five
When a meteor hits England, the Delaney twins find themselves transported back to Arthurian Britain, but it's not quite the Camelot their parents told them about.